NCBTMB Continuing Education
Lolita Knight brought 36 years of experience to develop a variety of massage courses from deeper work sports massage to a relaxation head or face massage. All massage courses have one thing in common--they are all designed to SAVE THERAPIST'S HANDS while giving your clients a very therapeutic massage.
Lolita Knight, Director, has retired from teaching and has certified instructors to carry on with several of her classes.
All courses NCBTMB approved.
Depending on the variable venues, the normal cost is $18-22 per CE hour.
Fijian Massage Courses
Learn More about the Fijian Massage courses
Other Courses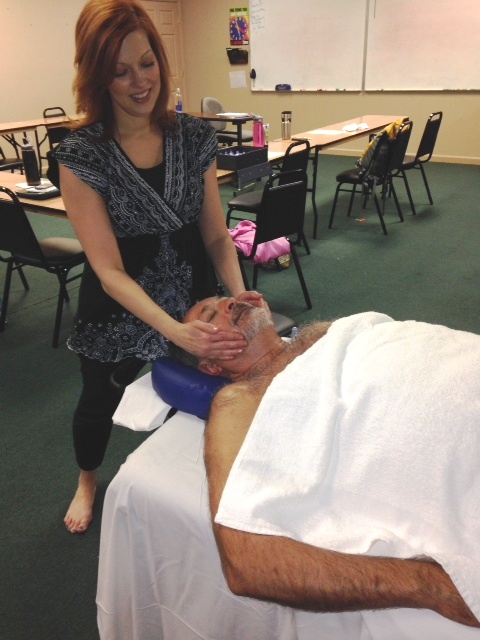 (The above links lead to subpages with more detail)
Deep Tissue and Body Mechanics
Clinical Deep Tissue Massage (16 CE)
Panoramic Deep Tissue Massage (8 CE)
Centered Awareness for Bodyworkers (4 CE)
Hand & Body Saving Strategies for Bodyworkers (3 CE)
Chair Massage Core Power and Gravity (5 CE)
Courses offered by Michelle Coffman, Christyn Rittenhouse, Joan Schraith Cole
Massage Tools
Massage Tools to Save Hands (3 CE)
Courses offered by Debbie DeNardo, Joan Schraith Cole
Aromatherapy
Aromatic Hot Stone Massage (16 CE)
Raindrop Balancing Massage (8 CE)
Introduction to Essential Oils & Aromatherapy (6 CE)
Aromatherapy Treatments to Expand Your Business (4 CE)
Courses offered by Michelle Coffman
Spa Treatments
Bee a Spa (8 CE)
Foot Massage Ritual (3 CE)
Courses offered by Michelle Coffman, Christyn Rittenhouse
Reflexology
Foot and Hand Reflexology (6 CE)
Courses offered by Michelle Coffman
Marketing
Massage Marketing on Budget (3 CE)
Creating Prosperity in your Massage Business (3 CE)
Courses offered by Michelle Coffman, Debbie DeNardo
Ethics
Professional Ethics for Bodyworkers (4 or 3 CE)
Courses offered by Michelle Coffman, Debbie DeNardo
Continuing Education Pages
---
All Rights Reserved. Copyright © Fijian Massage.Com, 2004 - 2014
---