NCBTMB approved providers with Olympic Massage Provider #307802-00 are listed below.
Lolita Knight, Director, has retired from teaching and the following instructors have been certified by her to carry on with several of her classes.
Certified Massage Instructors
Michelle Coffman, LMT, NCTMB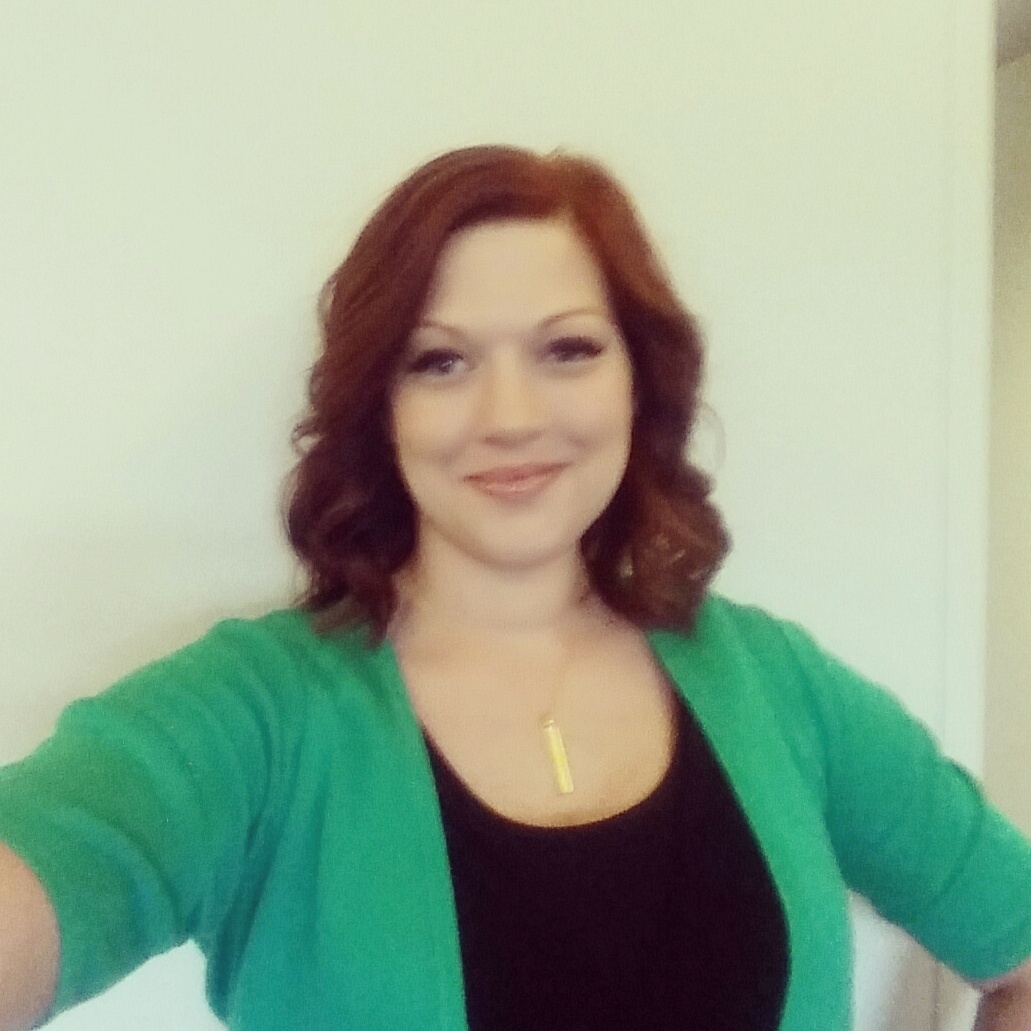 In 1997 Michelle graduated from the Mountain State School of Massage in Charleston, WV and became a nationally certified, licensed massage therapist. Since that time Michelle has worked as a full time massage therapist in medical, wellness and spa settings and currently maintains a private practice in WV.
Michelle provides a clinical approach to massage therapy after studying Myofascial Release with Robert King in 1998 & and Advanced Deep Tissue Massage with Bruce Baltz in 2000. In January 2009 Michelle joined the faculty at the Mountain State School of Massage where she taught Deep Tissue Massage, Neuromuscular Therapy, Integrative Massage, Aromatherapy, and Nutrition & supervised the Student Clinic until December 2012.
In 2010 Michelle took Lolita Knight's Fijian Massage course and continued learning the many unique modalities that Lolita developed over her 35 years experience with massage.
Lolita Knight selected Michelle to be one of her few certified instructors to carry on her courses as she moved into retirement. Michelle completed 84 classroom hours with Lolita, completed Lolita's NCBTMB approved continuing education provider training & acquired 60 hours as Lolita's teaching assistant until 2013.
Michelle currently offers NCBTMB approved continuing education courses around the country in Fijian Barefoot Fusion, Chinese Facial Fusion, Indian Head Massage, Aromatic Hot Stone Massage, Foot and Hand Reflexology, Introduction to Essential Oils & Aromatherapy, Aromatherapy Spa Treatments, Aromatherapy Treatments to Expand Your Business, Raindrop Balancing Massage, Chinese Moving Cups Massage I & II, Clinical Deep Tissue Massage I & II, Panoramic Deep Tissue Massage, Creating Prosperity & Abundance in your Massage Practice, Centered Awareness for Bodyworkers, Hand & Body Saving Strategies for Bodyworkers, Professional Ethics for Bodyworkers.
If you have any questions about the courses & therapies Michelle offers feel free to email her at mm.massagetherapist @ gmail.com or phone her at 410-562-2966.
Joan Schraith Cole, MAS, LMT, BCTMB
Joan Cole is a nationally certified massage therapist, licensed in the state of Illinois. Joan is also a certified member of Associated Bodywork and Massage Professionals (ABMP). She graduated from Parkland College in 2006. Prior to becoming a massage therapist, she earned a M.A.S. (Masters in Accounting Science) and had a career in IT, including writing business application software. She maintains a massage and bodywork practice inside Studio Helix, a personal training studio in Champaign IL
Combined with a lifelong interest in mind-body-spirit and traditional healing practices, including Yoga and Taiji, her passion for bodywork is fueled by the pursuit of the best techniques and approaches for balancing the body to prevent pain. She is certified by Dr. Yang Yang as an Evidence Based Qigong Instructor and Evidence Based Taiji Instructor through the Center for Taiji & Qigong Studies.
Targeted knotwork for muscular pain debugging, her own blend of modalities, uses the same system analysis and troubleshooting skills developed when she used to write software. With an ultimate aim of preventing musculoskeletal pain and improving function by balancing the tensional elements in the body's musculoskeletal system (the myofasciae), a variety of techniques (including direct myofascial release, frictioning, positional release, trigger point work, and cupping) are used to lengthen, loosen and unstick stiff and painful areas of the body.
Joan met Lolita in 2008 at a Fijian Massage, Chinese Facial and Indian Head Massage workshop in Effingham, IL. Practicing this technique gave her important insights in how to improve deep tissue work done with the hands and arms. She was invited to join the group of Lolita Knight's certified instructors in 2013.
Her website is www.joancolemassage.com
Debbie DeNardo, BS, LMT, NCTMB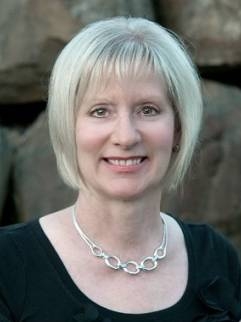 Debbie earned her BS degree from Northern Illinois University and received her massage therapy education at East West College of the Healing Arts in Portland, Oregon. After 20 years of dedicated professional and managerial work in the insurance industry, Debbie's passion for healing and helping others led her into the field of massage therapy. She owns and operates a home based private practice, Massage Solutions, LLC. Debbie has over 13 years of massage experience and is a professional member of the American Massage Therapy Association.
In 2008, in addition to her massage work, Debbie began working as a teaching assistant (total of 97 hours) and marketing manager to Lolita Knight, founder of Fijian Massage and Soft Touch Island Massage. During this time she worked closely with Lolita, assisting in the development of new techniques such as those found in Soft Touch Island Massage, Chinese Facial Massage & Massage Tools. Now a certified instructor of NCBTMB approved continuing education courses, Debbie plans to continue Lolita's legacy by bringing unique and beneficial classes to the massage community as Lolita prepares for retirement. Debbie's blend of technique, knowledge and sense of fun translates well into a creative, hands-on class environment.
Debbie is approved to teach the Chinese Facial Fusion Massage, Indian Head Massage for Chair and Table, Massage Tools To Save Hands, Soft Touch Island Massage, Fijian Barefoot Massage and Marketing classes.
Debbie's full teaching schedule is available on: www.massage-ce-solutions.com.
Barbara Kilzer, LMT, NCTMB
Barbara Kilzer is an Illinois licensed massage therapist. She graduated from the massage therapy program at Lake Land College in Mattoon, IL in May of 2004. Barb is also a Certified member of Associated Bodywork & Massage Professionals (ABMP).
Barb has always used an integrative style to customize each massage session, so after taking the Fijian Massage courses with Lolita and finding how easily it could be incorporated into her practice she trained closely with Lolita in 2008 and 2010 in learning to teach Fijian Massage, Indian Head Massage, and Chinese Facial. Her goal is to bring quality, affordable continuing education to South Central Illinois and the surrounding area. Barb can be contacted at 618-829-5090 or barbkilzer@massagetherapy.com. Her current schedule is at her website serenity2005.massagetherapy.com
Jessica Harrison-Davis, LMT
I have always had a love and fascination with massage therapy ever since I was a little girl. Coming from a Filipino background, I would always give my mom massages; perhaps it was walking on her back, or massaging her legs and feet after a long day of gardening or watching her give massages to her friends that taught me at an early age the therapeutic benefits of touch.
In 2006 I received my massage license in TX and my Medical Massage Certificate while attending Universal Body Wellness of McKinney, TX. My career includes settings in medical, wellness and spa venues and am currently working at Total Health Chiropractic in Sherman, TX and Tranquility Spa @ Tanglewood Resort in Pottsboro, TX offering deep tissue techniques; plus Ashiatsu and Fijian Massage.
In 2010 continued advanced studies with Jeni Spring for AOBT: Ashiatsu Oriental Bar Therapy, inspired me to focus my massage with barefoot methods. Therefore, in 2012 under Lolita Knight, Founder of Fijian Massage, I wanted to further my career as a barefoot massage therapist. With taking Advanced Fijian Massage and NCBTMB Instructor training, I have come to truly cherish the art of barefoot massage and love sharing this knowledge with other massage therapists.
Learning barefoot massage has opened up a new and exciting door for me in my massage career. I plan to continue Lolita's legacy by bringing unique and beneficial continuing education classes to the massage community as Lolita has retired. I feel honored as Lolita has only a limited number of Certified Instructors to carry on these amazing techniques that both save a therapist's hands and help reduce pain faster for my client's issues.
Her website is www.barefootmassageninja.com
Christyn Rittenhouse, BA, LMT, NCTMB
Christyn Rittenhouse has created a thriving skin care and massage business in Rockford, Illinoisover the last 10 years. As a 1999 graduate of the prestigious Chicago School of Massage Therapy, she has a diverse background in several modalities including neuro-muscular therapy, acupressure, sports, barefoot, cupping massage, esthetics, and qi gong. One of the reasons of Christyn's success is due the versatility of these various types of services. She has certifications in Fijian Massage (2004), Ashiatsu (2004), and Cupping Massage (2005). Her practice in barefoot massage started over four years ago and has grown and flourished since. She also holds a Bachelor of Arts degree in Psychology from Northern Illinois University (1994).
She has taught massage therapy classes at Kishwaukee Community College (2003) and Rock Valley College (2005). Christyn has found that Fijian massage is physically the least demanding for the therapist to perform while being the most effective for the client. Because of the positioning of the client on floor mats, the therapist uses leverage and body weight with ease, creating maximum results.
Fijian Massage can accomplish twice the amount of work in half the time. Clients are thrilled. Christyn will be offering classes in Northern Illinois, Southern Wisconsin, and Akumal, Mexico.
Call Christyn at 815-961-8017 for more information.
---
All Rights Reserved. Copyright © Fijian Massage.Com, 2004 - 2014
---